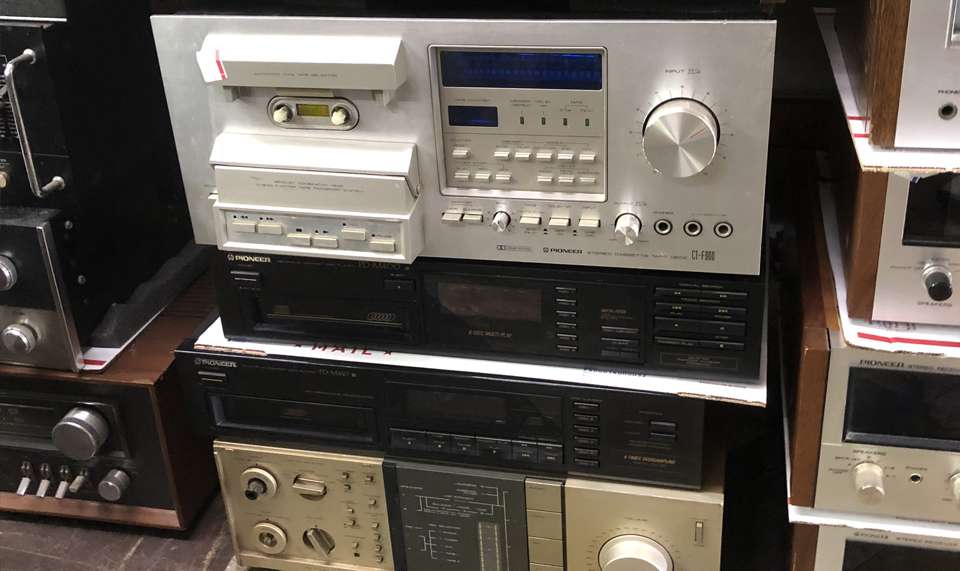 We Buy Vintage Audio
If you have used or vintage audio equipment sitting around collecting dust, why not give it a new life and get some cash in your pocket? At Mort's TV & Video, we are happy to buy most vintage audio equipment. We can then refurbish the equipment to sell or use it for parts to repair other equipment. We want vintage audio to live on as long as possible, but we can only do that with a large variety of inventory. Help us keep vintage audio alive by bringing us stereo equipment you no longer use. You'll free up some space and provide an opportunity for someone else to enjoy it.
The type of equipment we typically purchase is stereo audio units, not surround units. We'll take nearly any brand dating from the mid-60s through early 80s. Here is a list of the main types of equipment we purchase:
Cassette Decks
CD Players
So, if you have any of these items you no longer need, please let us know! If the equipment you have is not included in the above list, contact us anyway. It may still be something we'd like to purchase.
Selling Vintage Audio to Mort's
If you have vintage audio equipment you would like to sell, simply email us with pictures, model list and asking price. We will review the information and make you an offer based on the physical condition of the equipment and its rarity. If you live near Levittown, Pennsylvania, you can bring the equipment by for us to inspect in person. If you live nowhere near Levittown, you can ship it to us. Shipping costs can be figured in with the purchase price if applicable.
Help us keep vintage audio alive and available for enthusiasts by selling us older stereo equipment you no longer use. If you are interested in a different piece of used stereo equipment, you can also see our vintage audio for sale.
Have questions about selling vintage audio equipment or the type of stereo equipment we buy? Give Mort's TV & Video a call at 215-945-8381 or Contact Us.