Vintage Receivers Bensalem
Vintage is back in style and that's applicable to more than just fashion trends! Here at Mort's TV & Video we specialize in more than TV repairs, but also everything vintage receivers in Bensalem and the surrounding areas!
Our expert team works hard to fulfill all your vintage receiver needs; whether you want to sell yours, yours needs a repair, or you are in the market for one – we've got you covered! We are pleased to be the trusted name in all things vintage receiver.
Are you looking to have your vintage receiver repaired? Just stop by our repair shop and we'll take care of it! If you need a repair, we will look at your vintage receiver and let you know an estimate for how long the repair will take and how much you can expect it to cost. We never outsource to any third parties for repairs. Everything is done in house by our well-trained professionals.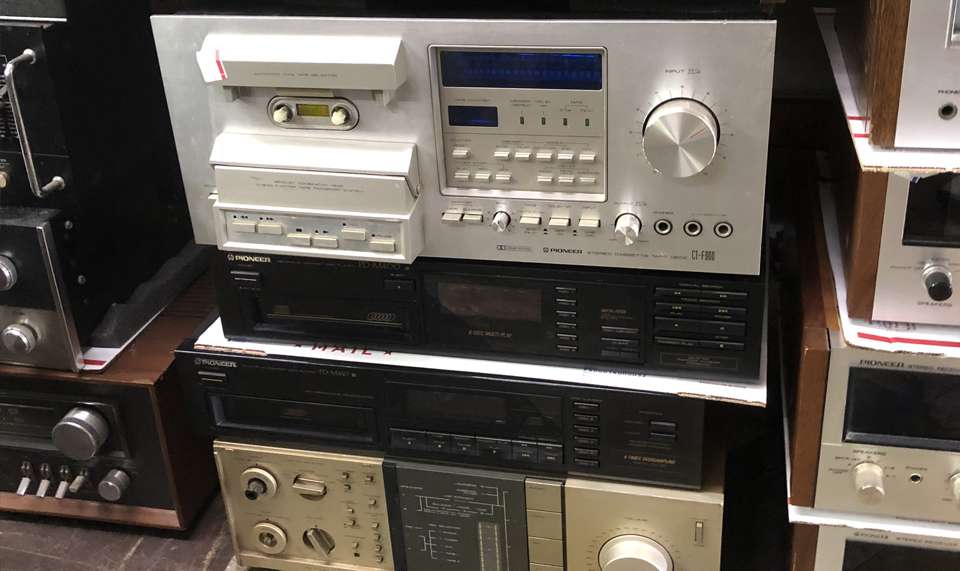 Maybe you're in the market to buy or sell a vintage receiver? Again, look no further! We offer the largest selection of vintage audio and stereo equipment in the area. You have plenty of options, as we carry all the following name brands:
Pioneer
Yamaha
Philips
Panasonic
Fisher
Sony
And more!
With so many other options available, stop by to see what we currently have in stock or to see what we can offer for your vintage receiver!
Why Come to Mort's TV & Video for Vintage Receivers?
At Mort's TV & Video, our professionals are available to answer any questions you may have and help you with all your vintage receiver needs. We've been helping audiophiles buy, sell and repair their vintage receivers and other equipment since 1956, so you know that we have the experience and expertise to help you!
We've been in the business for decades and have spent that time building our reputation as a company that provides high quality equipment and expert services at reasonable prices. When it comes to vintage audio equipment, we are the ones to call!
As a family-owned company, we pride ourselves on the variety and quality of our equipment for sale and our excellent services. Stop on by today to see what we have in stock or to inquire about our services!
Learn More About Vintage Receivers
Are you interested in learning more about how we can help with all your vintage receiver needs in the Bensalem area? Call Mort's TV & Video today at 215-945-8381 or contact us!